• Joanna Greenwell • autumn • Recipe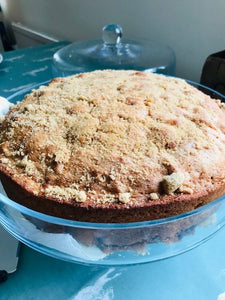 Jo-Jo's Apple and Cinnamon Cake 3 Large Apples  300 grams Butter or Margarine 300 grams Caster Sugar 5 Eggs 300 grams Self-Raising Flour 3 teaspoons Ground Cinnamon To Top Brown Sugar Cream butter and caster sugar together Add beaten eggs gradually to get runny smooth texture Add flour and cinnamon Skin and chop up apples into small cubes and add to mixture If making a whole cake - pour mixture into a baking paper and butter lined tin, bake at 180 (fan), 200 (C), 400 (F) or 6 (Gas) for 25 mins.   If making apple and cinnamon buns - pour mixture into...
---
• Joanna Greenwell • autumn
Autumn is in the air so it's time to treat yourself to a cosy scarf to keep the morning chill off.  Take a look at our new Autumn collection for fabulous home decor to dress your home and see our lovely light collection to add a cosy glow to your nests now the nights are drawing in.  With Halloween to look forward to and Fireworks, Autumn is a wonderful month to take time to plan some super cosy moments to enjoy with your family and make some magical seasonal memories.  We love some of these cosy ideas: Jump in a ​pile...